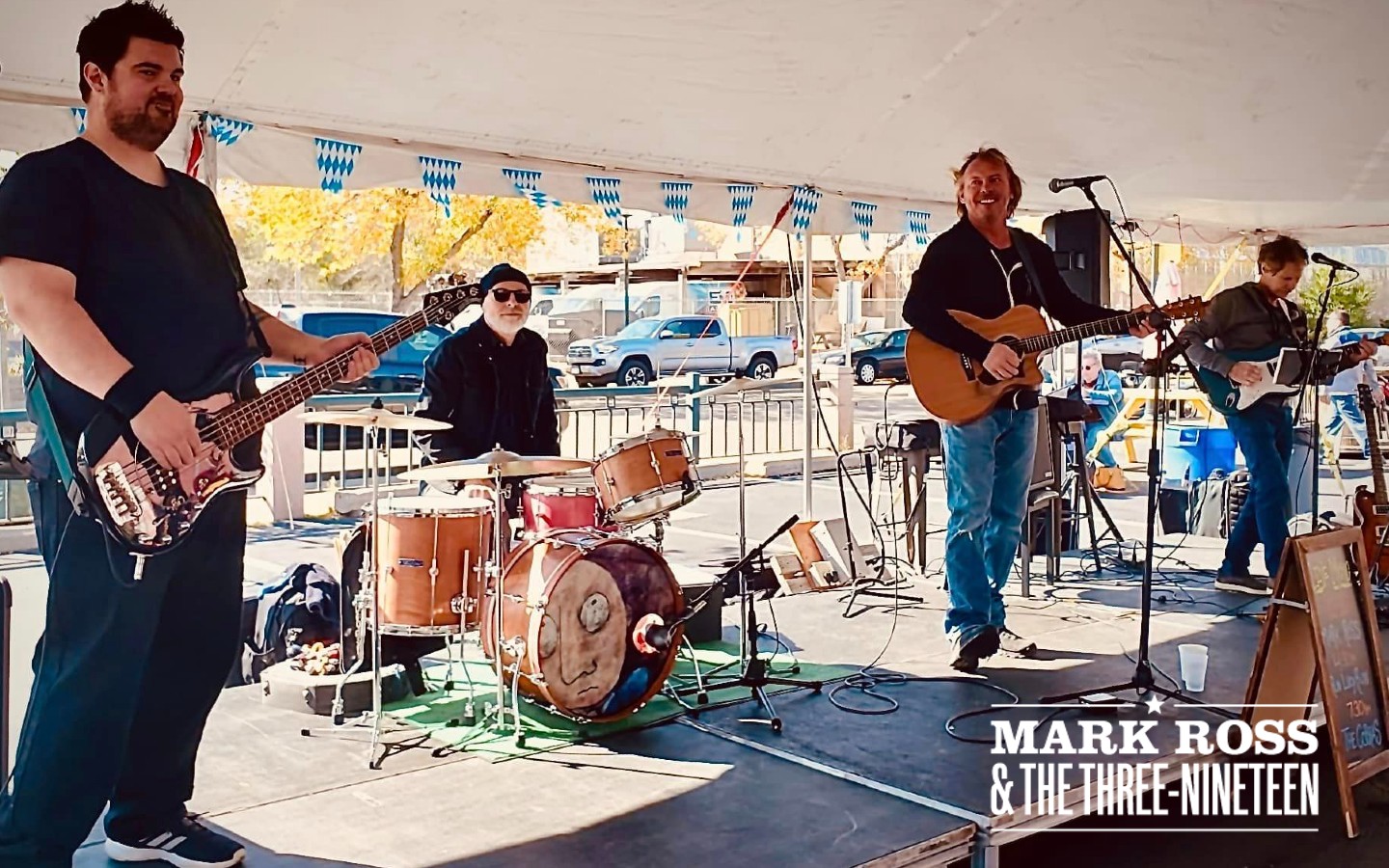 Mark Ross & the Three-Nineteen
Introducing Mark Ross & the Three-Nineteen, a compelling Americana/Indie/Alternative Rock band led by the talented singer-songwriter Mark Ross. With heartfelt lyrics, captivating melodies, and a dynamic sound, this group has been making waves in the music scene since its formation in 2019.
The original lineup, featuring backing vocalist Vanessa Ross, drummer Barry Knudson, bass player Mitch Jones, guitar player Brian McCarty, and fiddle player Caroline Priore, burst onto the scene with their debut album "The Unreal Deal" in 2019. This release showcased the band's ability to craft introspective and evocative songs, earning them critical acclaim and a growing fanbase.
However, like many artists, Mark Ross & the Three-Nineteen faced their share of challenges during the COVID-19 pandemic. Life changes and personal struggles led to a reconfiguration of the band's lineup. Guitarist Brian was replaced by Russ Baldwin, while Caroline decided to take a break from music to focus on her new married life. Mitch, facing significant family circumstances and his own health issues, had to step back temporarily. Meanwhile, Mark and Vanessa were going through a separation but continued to collaborate on occasion, performing as an acoustic duo.
In 2022, the band rose from the ashes with an all-new lineup, solidifying their commitment to their musical journey. Mark Ross took center stage as the vocalist, guitarist, and primary songwriter, joined by Jeff Mueller on drums, Marc Partridge on lead guitar, and Brian Blechinger on bass. The rejuvenated group released two singles, "Los Highway" and "All for Love," in 2022, signaling their triumphant return and giving fans a taste of what's to come.
Mark Ross & the Three-Nineteen's live performances are not to be missed. Their passionate and energetic shows leave audiences enthralled and craving more. The band's recent appearance at the prestigious Big Turn Music Festival in February 2023 further cemented their reputation as a must-see live act.
While Mark Ross continues to captivate audiences with his solo acoustic shows, both regionally and occasionally in Nashville's songwriter rounds, the collective power of the full band creates a rich and immersive musical experience that showcases the depth and versatility of their Americana, Indie, and Alternative Rock influences.
Drawing inspiration from the likes of Jason Isbell & the 400 Unit, Gin Blossoms, Dawes, Rob Baird, Turnpike Troubadours, Counting Crows, Bruce Springsteen, Son Volt, Drive by Truckers, and Soul Asylum, Mark Ross & the Three-Nineteen create a sound that blends heartfelt storytelling with infectious melodies, leaving a lasting impact on anyone who listens.
With new material on the horizon set for release in the summer of 2024, Mark Ross & the Three-Nineteen are ready to embark on the next chapter of their musical journey, continuing to captivate audiences and solidify their place in the vibrant tapestry of the Americana and Indie music scene. Stay tuned for more captivating music and be sure to catch their electrifying live performances, listed on their website or Bands in Town online.
Join Up
Get the latest news & releases from Mark Ross & the Three-Nineteen
Mark Ross & the Three-Nineteen Music